Mike Gallagher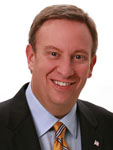 Sure! Every syndicator brags about "Live Talk Hosts." But here's a guy who's not only "Live", but also able to talk about "Life." C'mon! Along with a nice-sounding voice and the ability to interact with listeners, what people want to hear is all about "Life."
"How has "life" changed in the last few years? Am I the only one in the country who's noticing certain things I thought I'd never see happening? Is anyone out there able to talk about "life" as it is for most of us?"
These are just some of the questions Mike Gallagher handles regularly, while keeping a positive attitude about "life." After all, soapboxes were invented a long time for people who want to "rant and rave."
Gallagher is a guy who is able to converse intelligently with his callers. He sounds like the neighbor you'd like to have! And you'll find that when a listener has a point to make - whether he agrees with it or not - Mike will be compassionate.
You see, Mike doesn't need to get "nasty to get noticed." People genuinely like him! Because he doesn't hide his own life while talking with people who speak with him about theirs!
Mike's a "safe environment" for your client's message each day of the week. Chances are, because of Mike's "stories about life" presented with his pleasant demeanor, your client's going to get noticed…really noticed as Mike tells his listeners all about your client's products and services.
Want to hear more? Call us at Multi-Net Marketing: 800.776.8289. We'll put you in touch with Mike, a genuinely nice guy.