The Dr. Bob Martin Show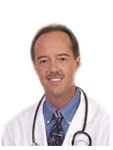 "Is there a doctor in the house?"
OK, so some of us remember Groucho playing doctor in the vaudeville sketches he did and asking that question. Others will never know the joy. But here's something to think about.
We all are getting more information about health these days than at any other time in the world's history. With knowledge comes questions. Listeners have questions about medical issues. So they tune in to medical talk shows.
The Dr. Bob Martin Show is not your average run-of-the-mill "Call the Doctor" show. Many of those shows are on the air only to sell products that the host "peddles" throughout the show because he owns them! Dr. Bob is concerned, genuinely concerned for any listener that takes the time to call him up with a question.
And ever since talk radio listeners decided they didn't want the "Best Of Weekday Reruns" on their weekends, they've been listening to "live radio" shows where they can get their questions answered.
Enter Dr. Bob! Every weekend listeners can ask him on the air about nutrition, exercise, aches and pains and just about anything that's interesting to them in the health field.
Dr. Bob's certifications include specializations in aging, nutrition and chiropractic medicine. Dr. Bob is personable, knowledgeable and a stimulating change from all those weekend infomercials.
The Dr. Bob Martin Show is a refreshing opportunity for those of you who have clients with special products related to the medical and health issues.