Car and Driver Radio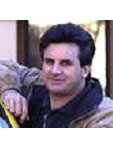 When Car and Driver Magazine decided to begin its own radio show, they went straight to Alan Taylor. Because they knew he was not just another guy who liked to talk about cars.
Alan's difference as an automotive talk show host comes from an extensive history in the "business." He's equally at home talking with a high-tech mechanic for a leading Nascar driver as he is with the legendary Mario Andretti.
Alan's a guy who investigates all sides of the racing industry, even down to reviews of engines, car-body aerodynamics and collector trivia.
That's why listeners will often hear him giving reviews on their everyday cars that are based on the tests of well-known race tracks. It is highly likely that on any show, listeners may hear Adam talking with the "real people" of the Car and Driver industry…people like Adam Corolla or Tony Stewart.
Listeners line up to call Alan and quiz him on what's really going on in the racing world today. His 20 years of automotive industry experience place him at the "Pole Position" when it comes to hosting Car and Driver Radio.
You won't find a better place to position your client's automotive after-market products along with a possible endorsement from Alan than on Car and Driver Radio! Affordable, targeted marketing can be yours with loads of listeners in the racing cities of America. This may be the best opportunity for your client to end up in the Winner's Circle!
Can you imagine having your client's product next to a Tim Allen interview or in the middle of the latest reviews of the racetracks of America? Don't get lapped by a competitor. Now's the time to "Start your engines!"